Pure Project Press Release March 2023
PURE REMOVE 140,000kg of litter and rubbish illegally dumped in the beautiful Wicklow/Dublin uplands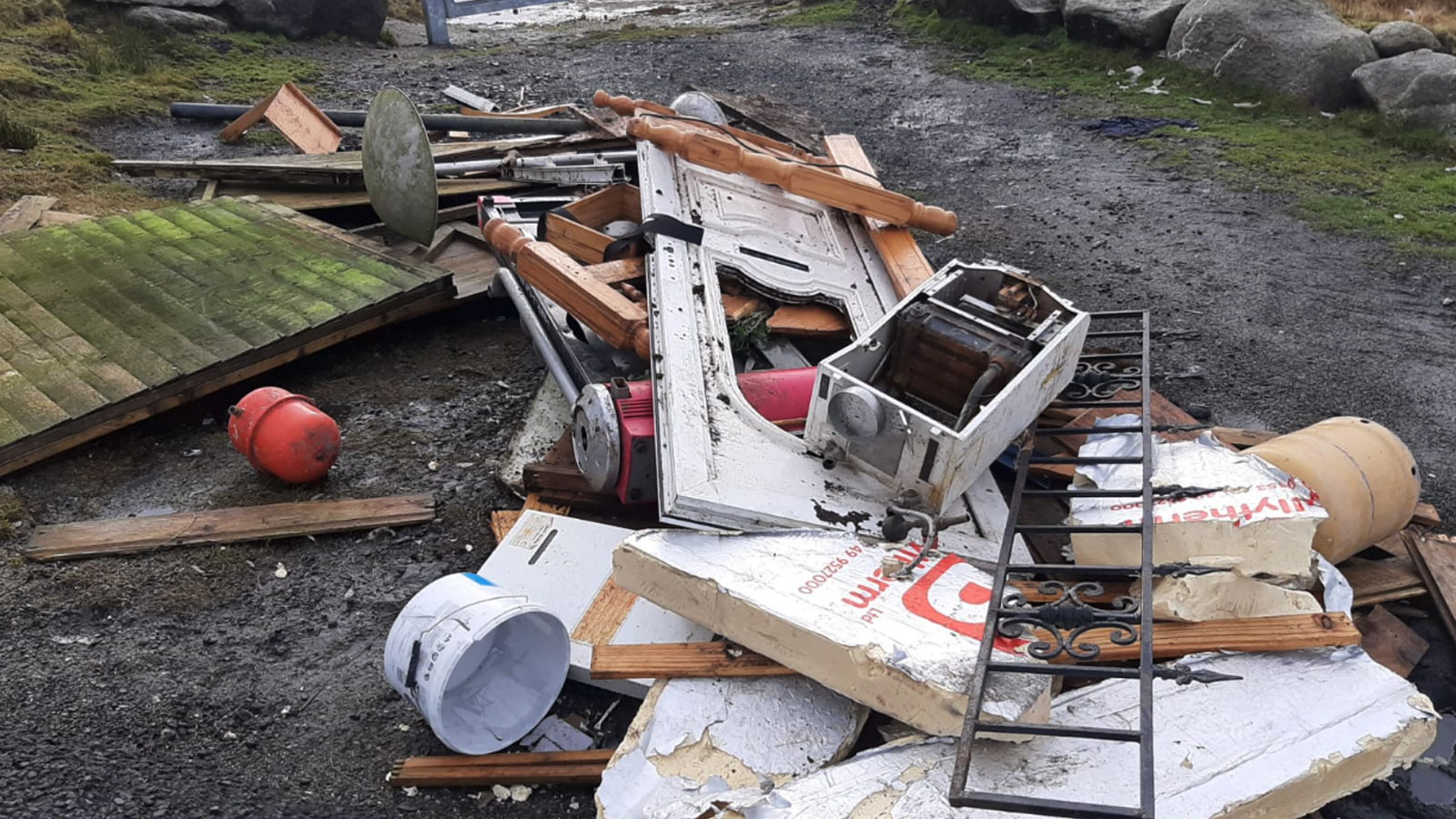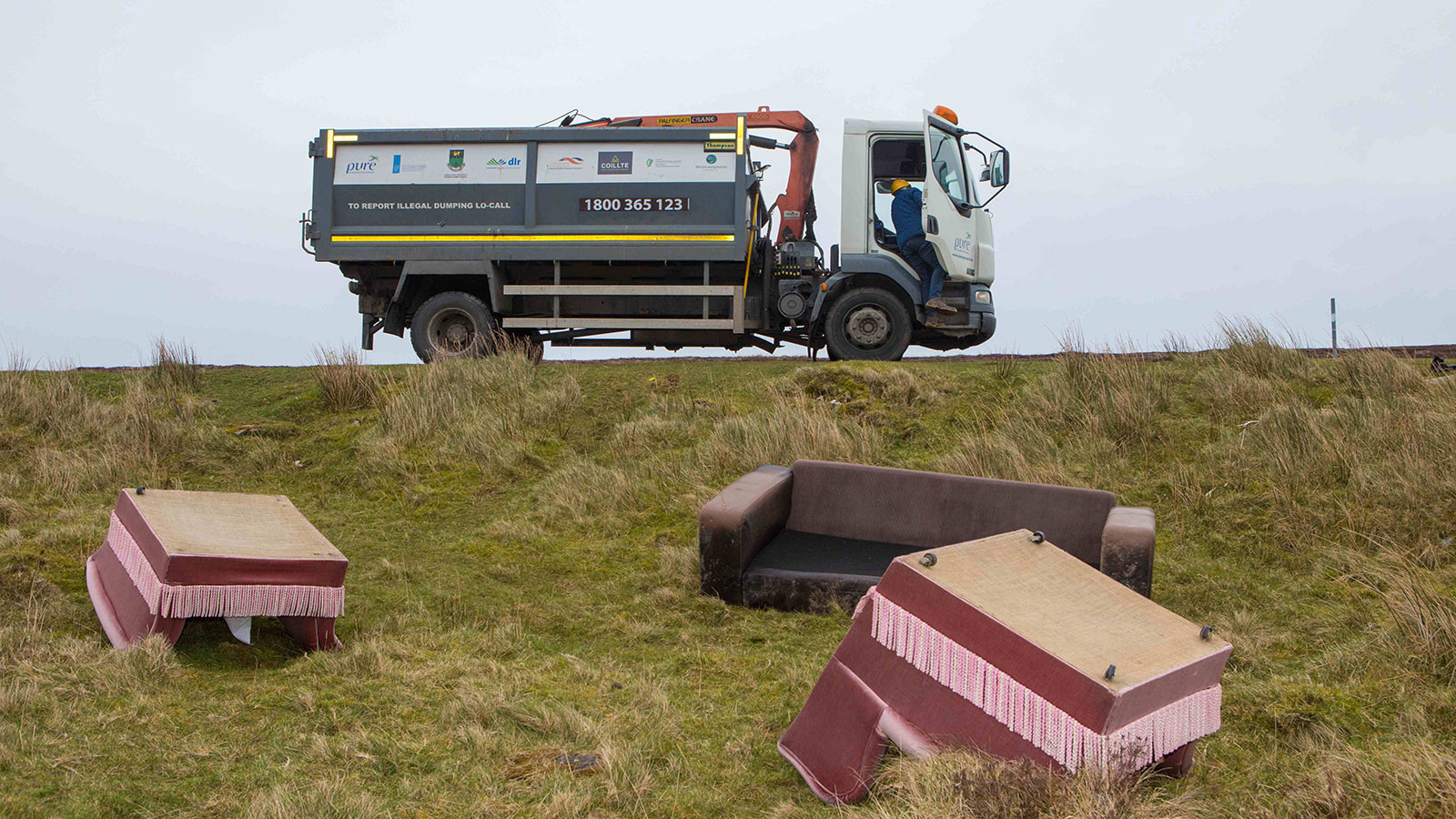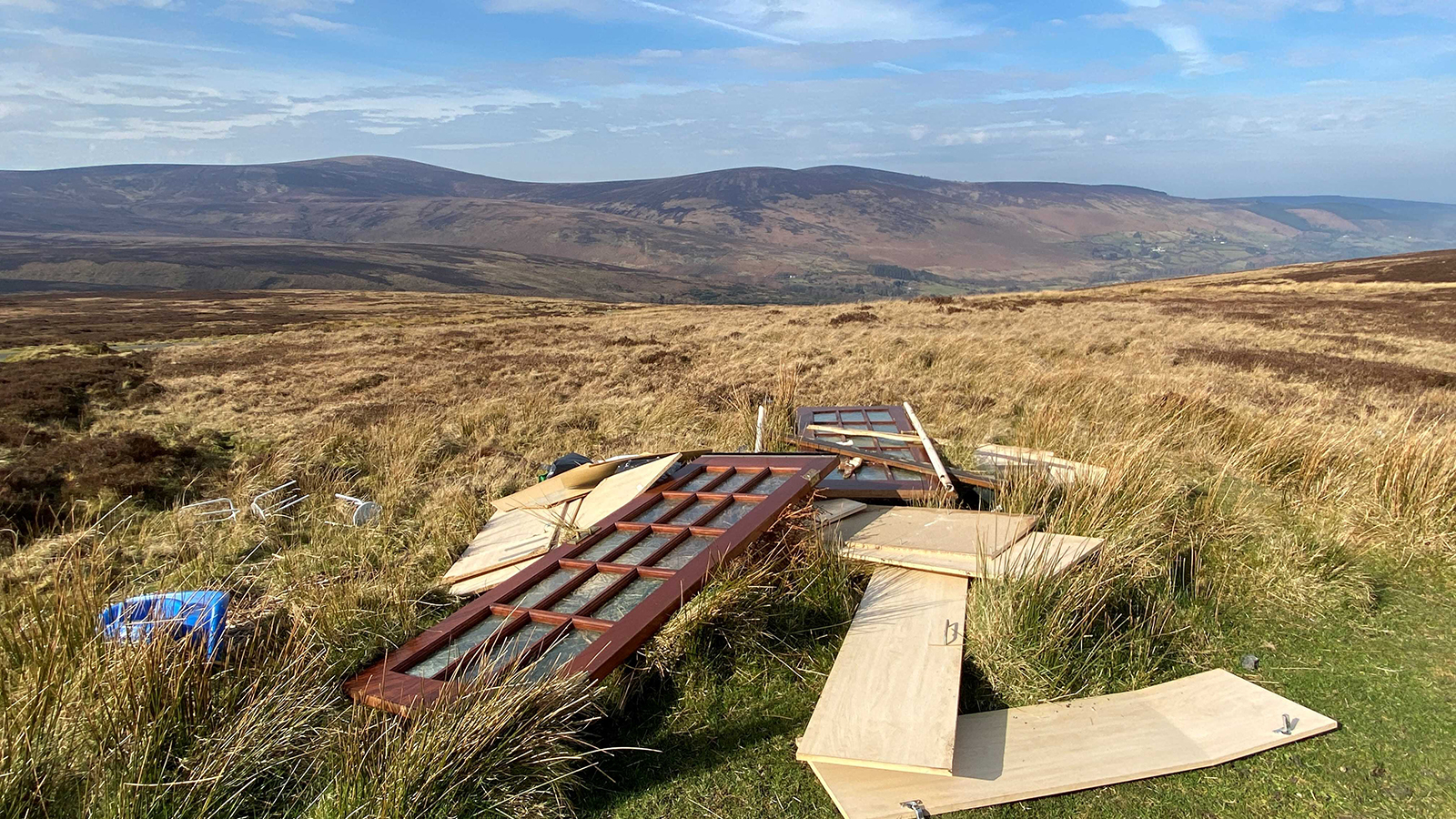 In 2022 the environmental initiative Pure removed over 700 individual dumping sites, with the collection of over 140,000kg (140 tonnes) of illegally dumped waste from the remote, beautiful, and scenic, Wicklow/Dublin Uplands.
Pure has made huge progress in reducing illegal dumping in the Wicklow/Dublin Uplands.  If you compare the amount of dumping collected by Pure in 2022, which was 140 tonnes of waste, to 2008 which was their busiest year, when they removed 440 tonnes, the initiative has seen a 68% reduction in illegal dumping in Wicklow/Dublin Uplands. 
Minister of State Ossian Smyth with responsibility for Public Procurement, eGovernment and Circular Economy said, 'Everyone who spends time in the beautiful Wicklow and Dublin uplands benefits from the work of the Pure Project and the efforts of the volunteers who participate annually in the Pure Mile Initiative.  The reduction in illegal dumping in the area is impressive and my department is pleased to support this work.'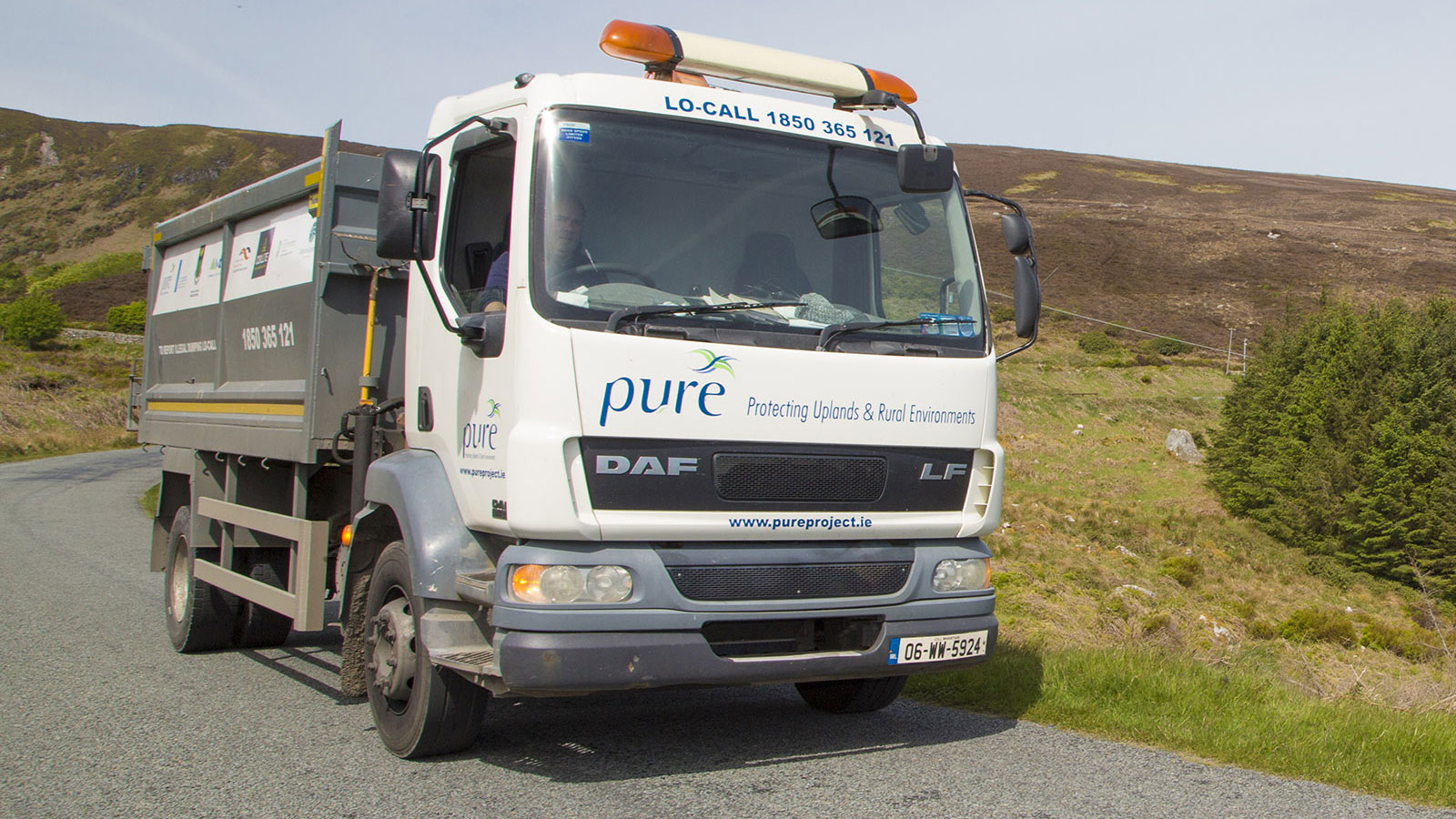 Ian Davis, Pure Manager, commented,
"Illegal dumping is not unique to the Wicklow/Dublin uplands, however, while most regions in Ireland are currently reporting an increase in illegal dumping, Pure are seeing a decrease.  We're the first initiative of its kind in Ireland and the success of Pure is based on a multi-stakeholder approach, with a strong emphasis on collaboration and cooperation between all of the organisations involved.  However, it is extremely important that we do not become complacent, because if we do, it won't take long before illegal dumping will be on the increase."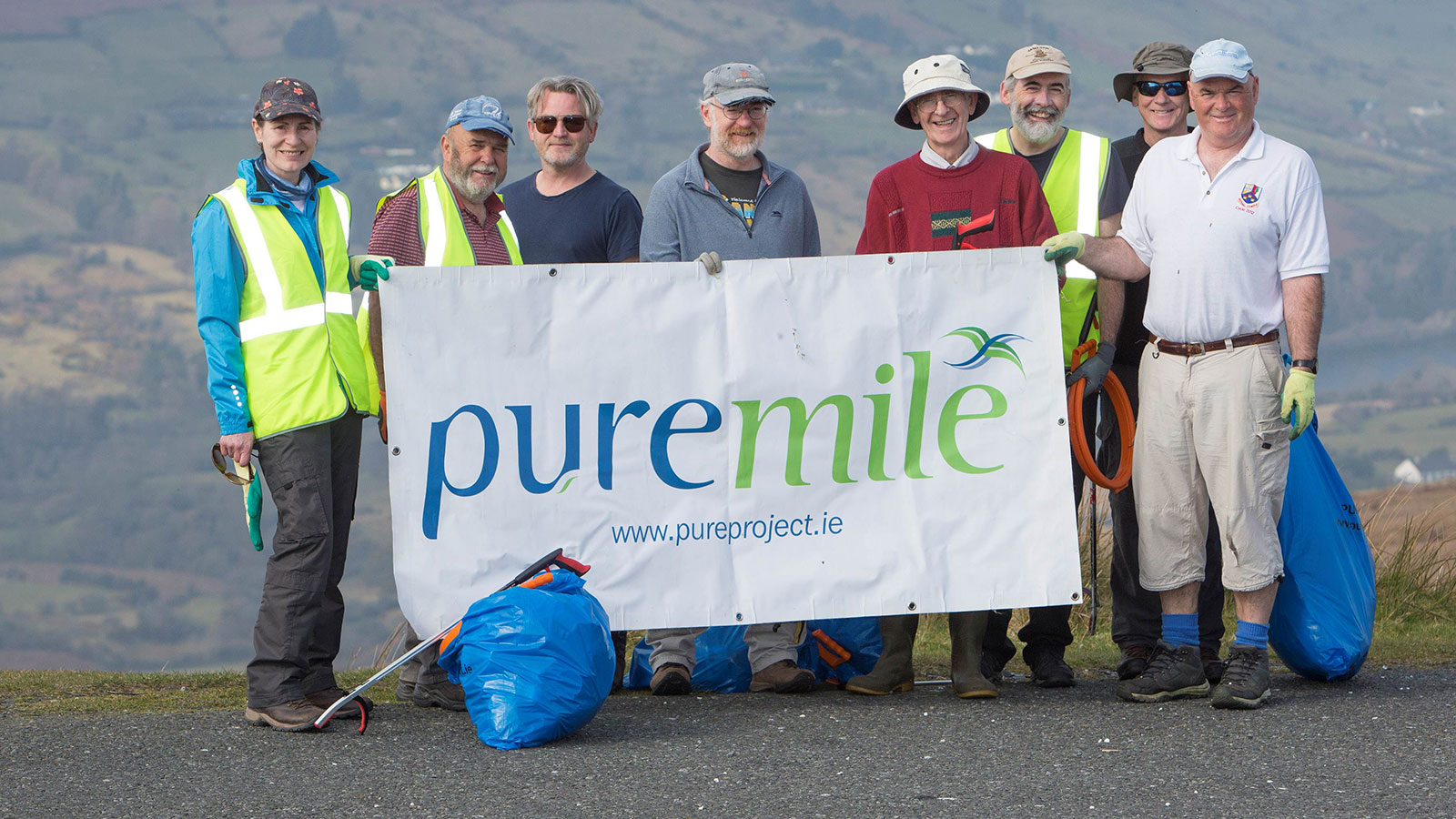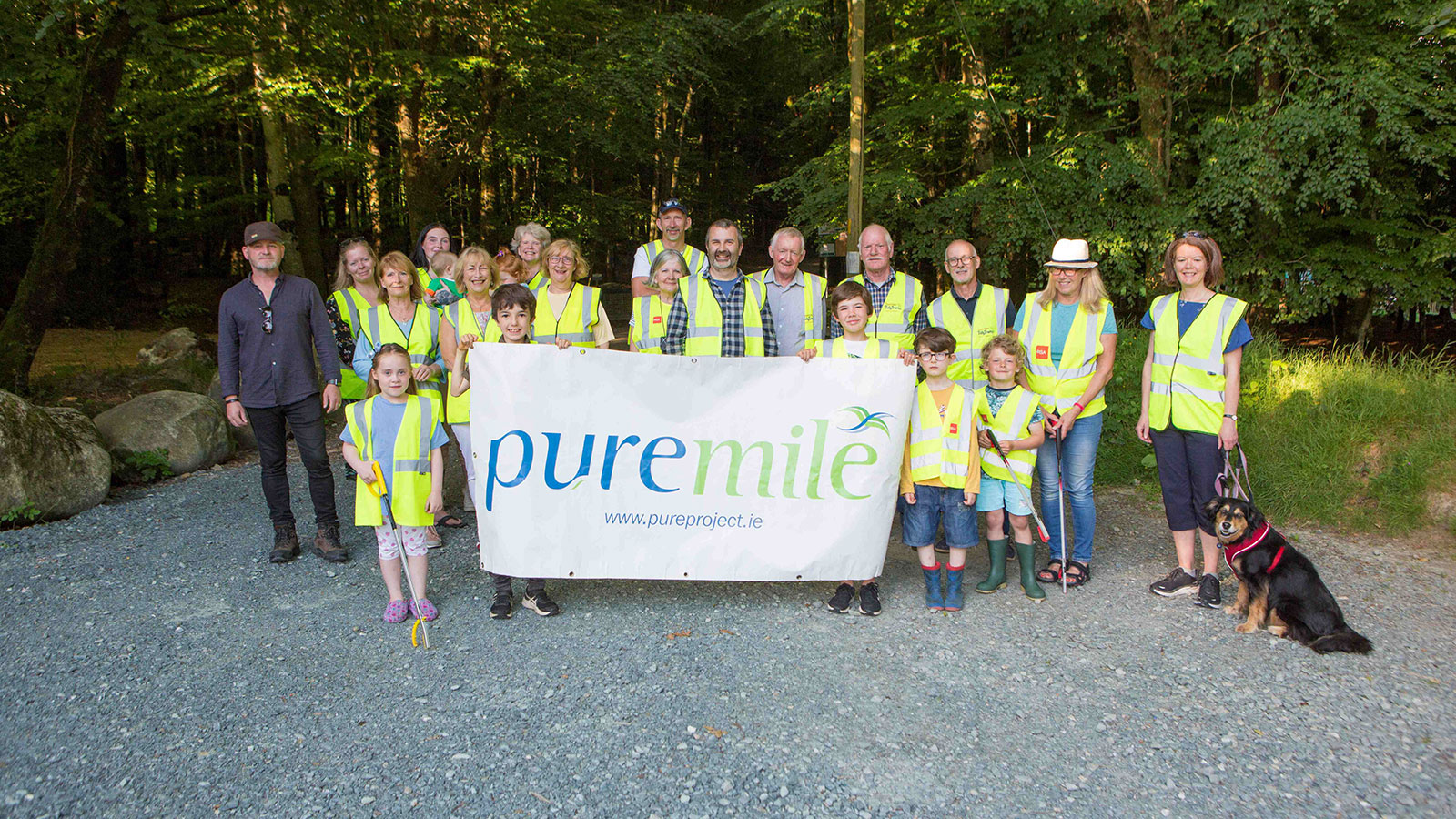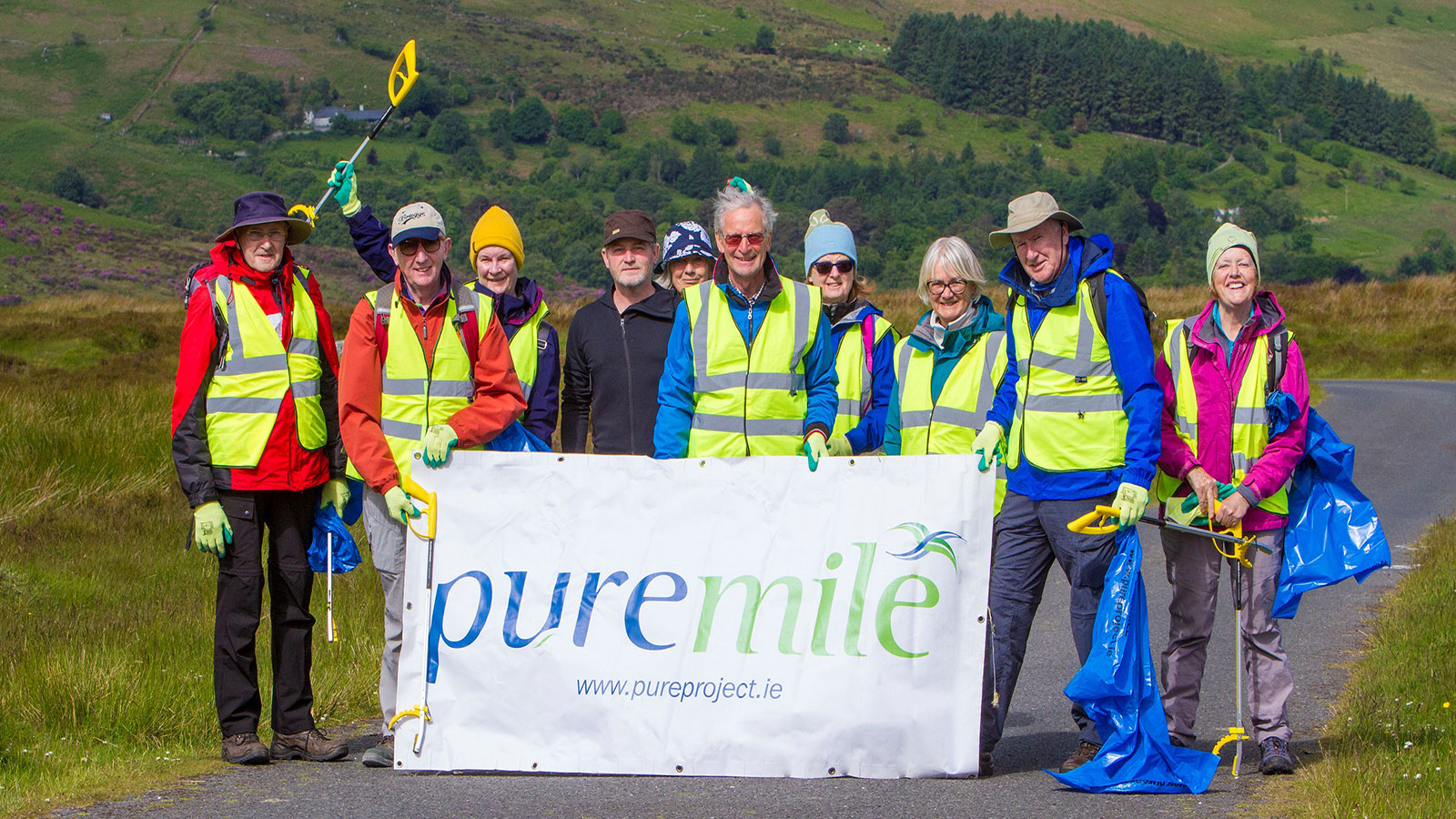 Pure is a partnership approach, incorporating statutory, non-statutory organisations, and members of the public, and for the past six years they have recorded an annual reduction in illegal dumping activity.  This reduction in dumping coincides with the huge increase in Pure Mile groups, which is now numbering over 1,000 miles of road, mountains, woodlands, valleys, forestries, upland amenities, car parks, currently being adopted in Wicklow, South Dublin, Dun-Laoghaire, uplands.
The Pure Mile is an environmental, community, heritage initiative, that encourages communities and groups living in rural areas of Wicklow, South Dublin, and Dun-Laoghaire, to adopt a mile of road, or miles of road, in their local area, or in the Wicklow/Dublin Uplands and organise litter picks, clean-ups, anti-dumping campaigns, research information about their local wildflowers, plants, trees, animals, and the built, cultural, and social heritage of an area.  Thousands of Pure Mile volunteers, ranging from individuals, family groups, community groups, walking groups, cycling groups, running groups, scouts, beavers, businesses, and organisations, removed hundreds of tonnes of illegally dumped waste and thousands of bags of litter and rubbish from the Wicklow/Dublin Uplands.  Pure provide all groups with Pure Mile signage, Pure Mile bags, gloves, litter pickers and Pure Mile high-vis vests, and they also remove all of the rubbish collected by the groups.  In 2022, Pure Mile groups organised clean ups and litter picks of the Wicklow/Dublin Uplands, which resulted in a visible decrease of litter and rubbish in upland areas.  These clean-up events carried out by Pure Mile Groups resulted in the removal of over 4,000 bags of litter and rubbish, and it further demonstrates the necessity and importance of The Pure Mile Project, and the need for continued collaboration and engagement to protect the Wicklow/Dublin upland environment. 
Pure is the first initiative of its kind in Ireland incorporating statutory and non-statutory organisations and stakeholders, including, the Department of Environment, Climate, and Communications, Wicklow County Council, South Dublin County Council, Dun Laoghaire Rathdown County Council, Coillte, National Parks & Wildlife Service, and the Wicklow Uplands Council.  This unique partnership initiative was established to combat illegal dumping in the Wicklow/Dublin Uplands and was officially launched in September 2006.
TO REPORT DUMPERS AND DUMPING IN THE WICKLOW/DUBLIN UPLANDS


LO-CALL 1800 365 123